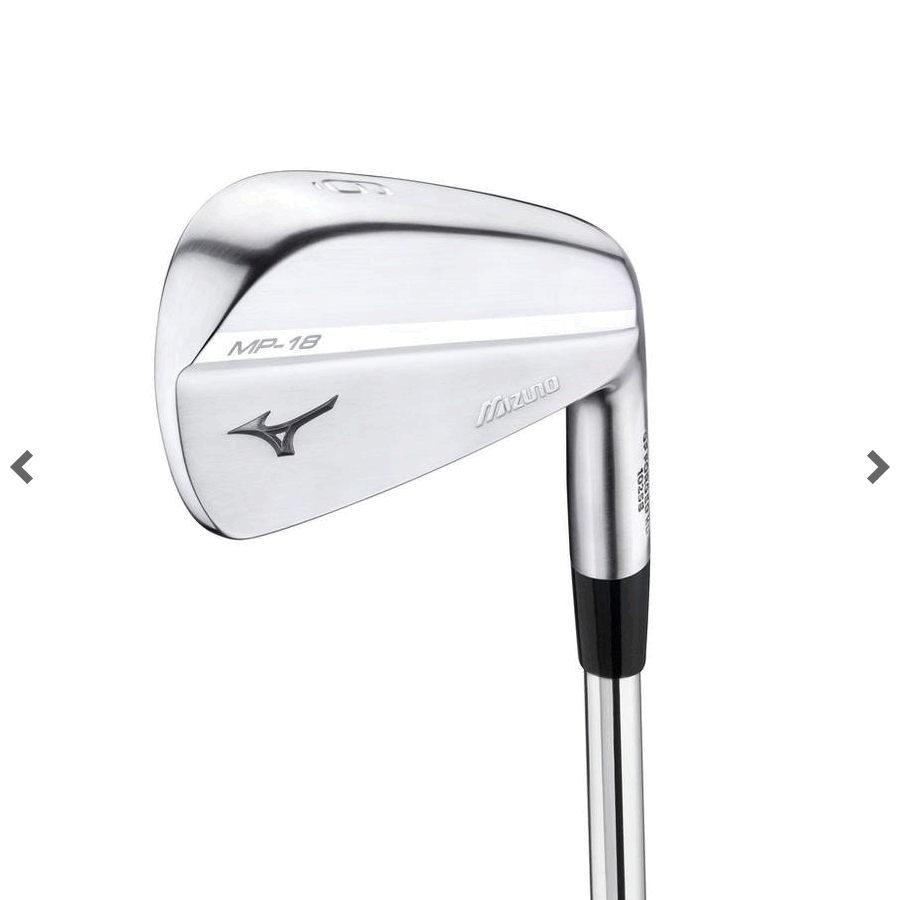 MP18 Blade
The MP-18 is throwback to the muscle backs of Mizuno's past. A shorter blade length, cambered top line and steep progression into sharp, compact wedges are the marks Mizuno's master club makers, who honed their skills on the irons of major winners. The The MP-18, MP-18 SC, and MP-18 MMC flow together within a custom built, mixed set.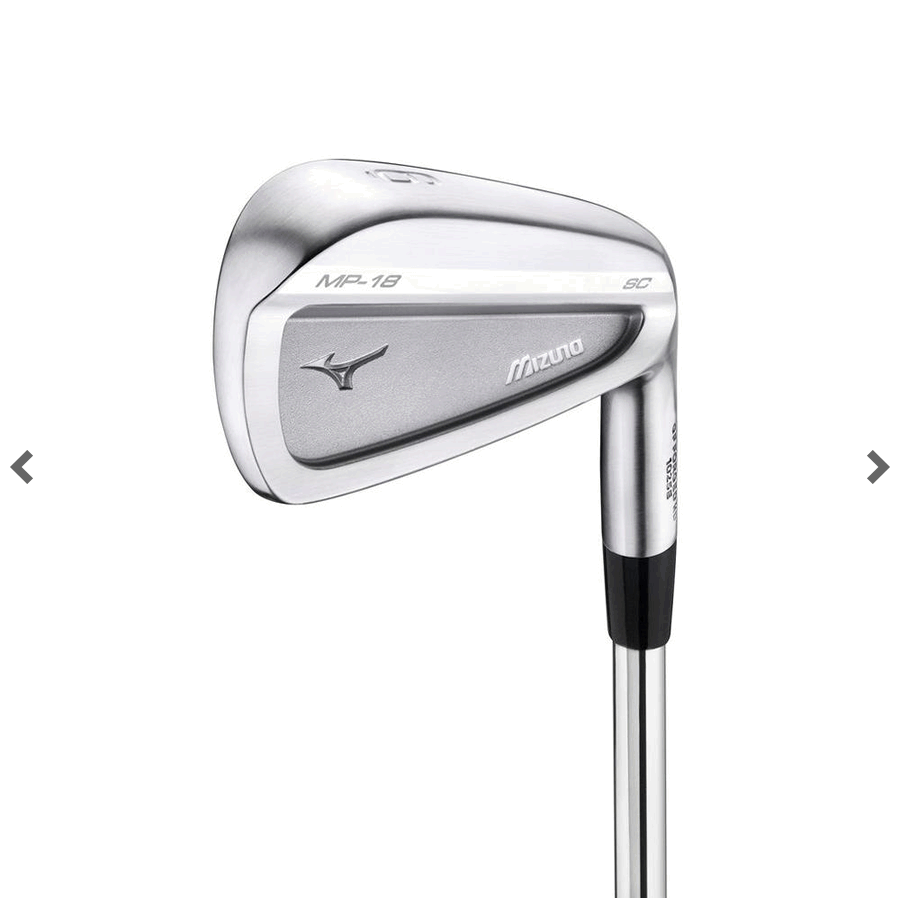 MP18 SC Cavity
The MP-18 Split Cavity, a compact cavity with a slightly wider, cambered sole makes this more playable than the muscle-back; however, size and shape are only a fraction larger. Left Handed available. The The MP-18, MP-18 SC, and MP-18 MMC flow together within a custom built, mixed set.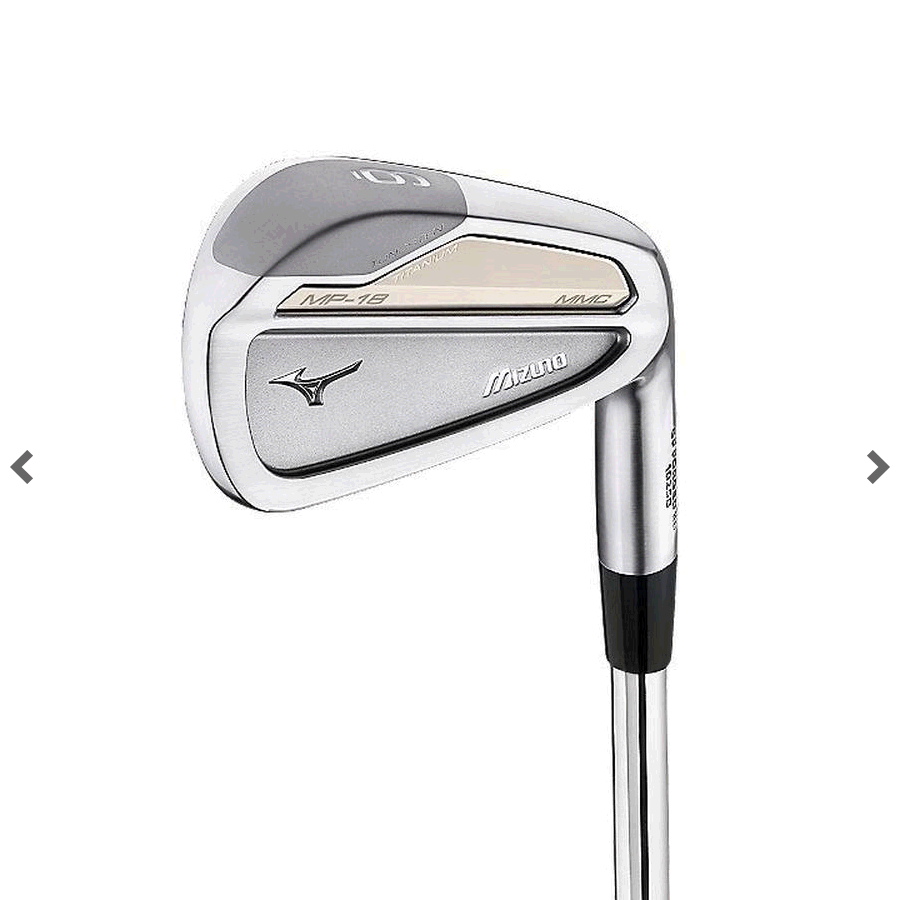 MP18 MMC
The highly stable, forgiving multi-metal construction satisfies the needs of a large range of players. Through the strategic use of lightweight titanium and heavier tungsten parts sealed within its 1025E mild carbon steel head MP-18 MMC provides workability, control, piercing ball flight, and forgiveness while maintaining a similar 'tour-ready' profile and size to the MP-18 SC.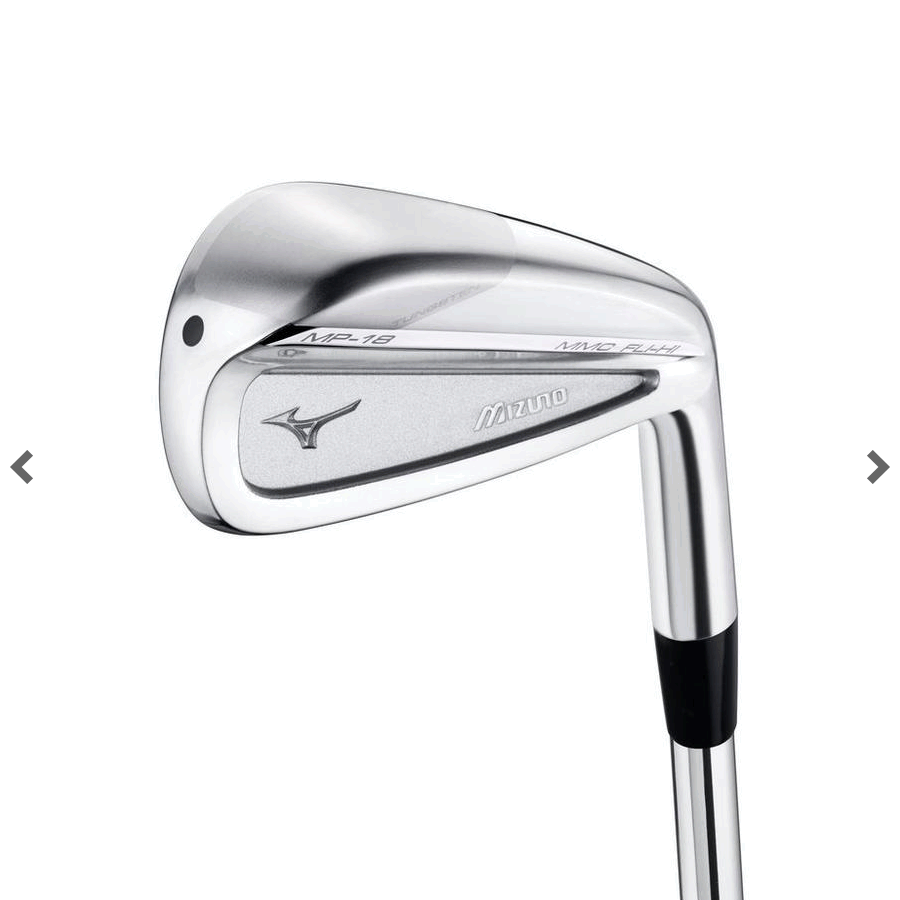 MP18 MMC FliHi
The finishing touch to an MP-18 set. The hollow body, long iron replacement provides an added element of speed, power and launch. The sleek new profile now envelopes a Maraging Steel Face, Tungsten Toe Weight and internal pocket for enhanced ball speed and ease of use without the added bulk or offset of typical game improvement long irons.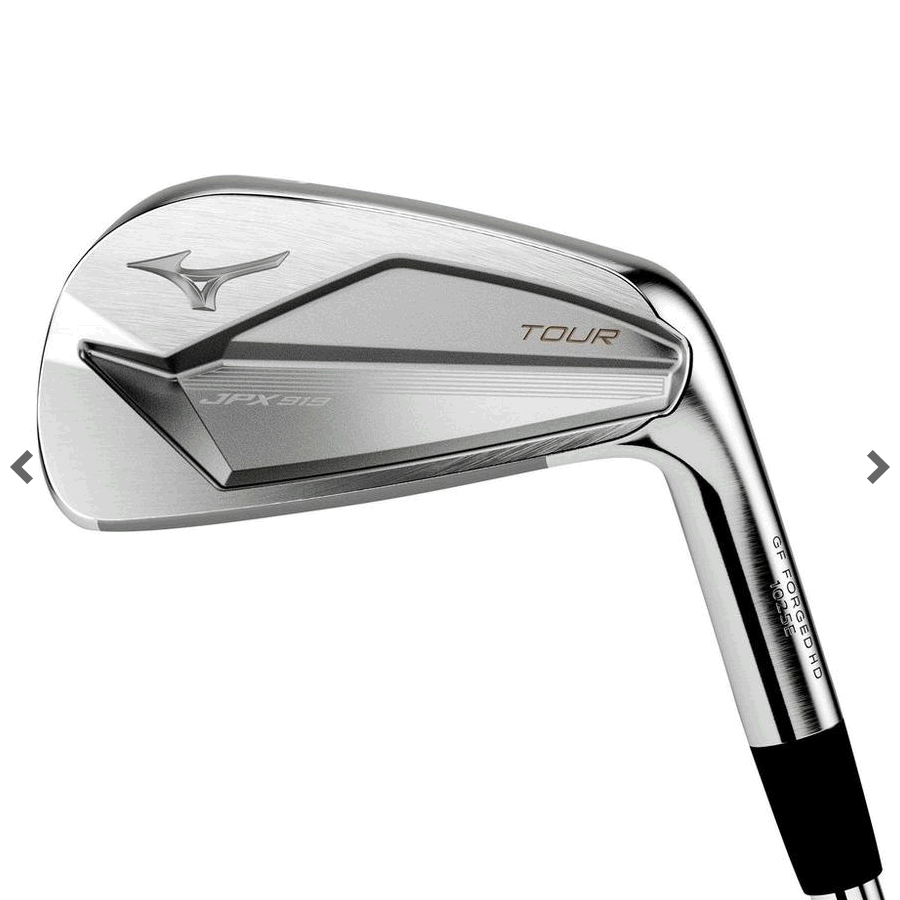 JPX 919 Tour
A shorter blade length and low heel profile influenced tour pro preferences. A narrow topline has an additional camber for further refinement. An elegant, yet durable Satin Nickel Chrome Finish. Sharper, more refined short irons into the pitching wedge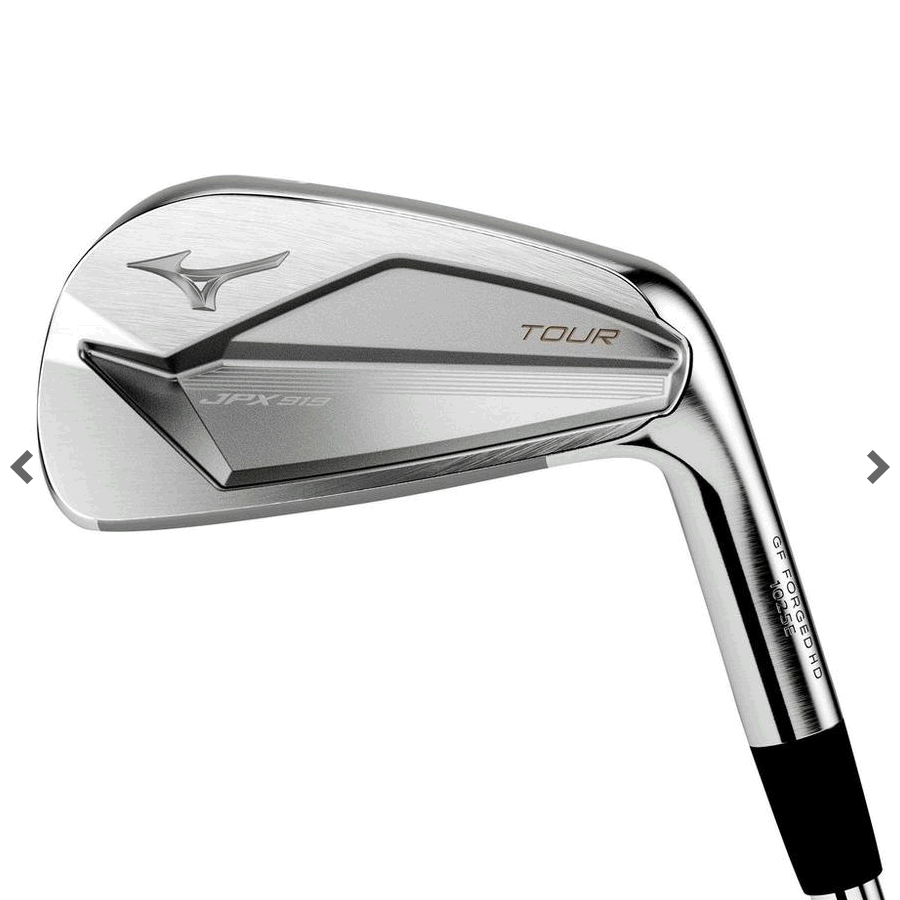 JPX 919 Forged
Reverse/Back Milled Face: CNC milled from the sole up, the JPX919 Forged boasts a larger area of minimum face thickness for consistently increased ball speeds. Weight removed from the face also allows a larger, deeper center of gravity for more easily flighted long and mid irons. Just a trace of Boron makes the steel billet 30% stronger, allowing greater design possibilities in a forged head.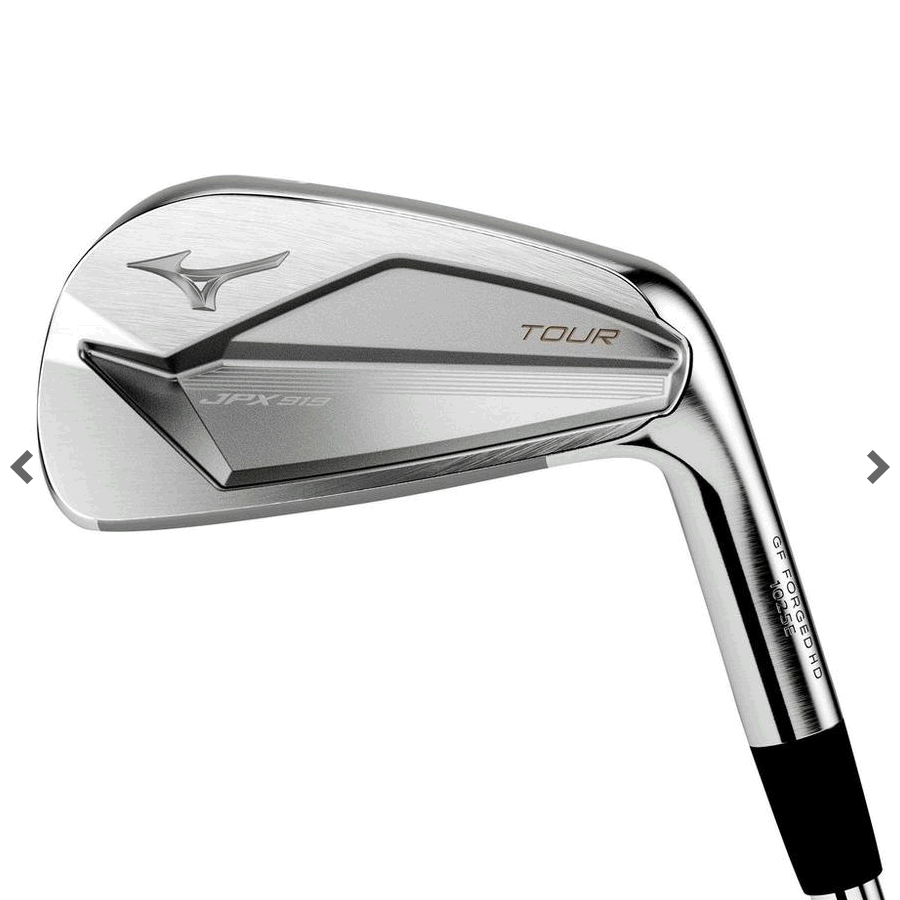 JPX 919 Hot Metal
The use of a high strength Chromoly 4140M and seamless cup face construction produces the highest ball speed from any Mizuno iron. Mizuno's new stability frame ensures that each iron within the set produces the correct flight apex - with landing angles steep enough to control shots into the green. Aggressive relief on the trailing edge for reduces turf drag on a on this wide sole design.
SC18 Wedge
1025 Boron carbon steel is 30% stronger for longer lasting grooves, while still maintaining Mizuno's renowned Grain Flow Forged feel. In the higher lofts, mass is shifted up the blade delivering more consistent spin rates on strikes from high on the clubface common with more extreme lofts.